Auto Accident Care in Beaverton
The Dynamics of Whiplash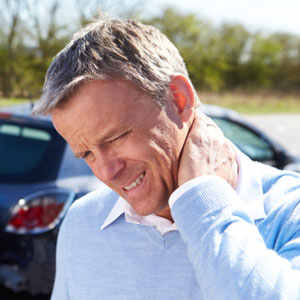 The impact of a car crash causes the head to jerk forward and backward. This sudden force creates spinal misalignment in the neck and microscopic tearing of attached muscles and ligaments. Because the neck is one of the most nerve-rich areas of your spine, problems here can cause issues throughout the body.
Whiplash is extremely serious and can be detrimental to your overall function.
Schedule a Spinal Checkup Following an Accident
At Devine Chiropractic, we provide our patients with the finest in personal injury pain relief and recovery care.
Immediate chiropractic evaluation following an automobile accident is always in your best interest. Why? Because the longer you delay treatment, the more hidden damage can accumulate and the greater the chance of premature spinal degeneration.
The Long-term Effects of Untreated Whiplash
Initial injuries that many people face following a car crash include back and neck pain, chest injuries, concussion, sprains, strains, migraines, shoulder damage and bruising. The discomfort from these physical injuries, however, often lessens with time.
As the body attempts to heal inflamed and traumatized tissue, symptoms decrease. But without correction of spinal misalignment, these are the common problems that victims deal with even decades later:
Arthritis
Chronic pain patterns, including headaches
Joint immobility and restriction
Ligament laxity
Muscle imbalances
Posture and gait problems
It's never a good idea to take a chance and let a moderate injury turn into a significant problem. The highly trained doctors at our chiropractic care center are here to help if you've been hurt in a car accident. Contact us today for a convenient appointment!
CONTACT US »


Auto Accident Chiropractor Beaverton, Raleigh Hills OR | (503) 245-8445