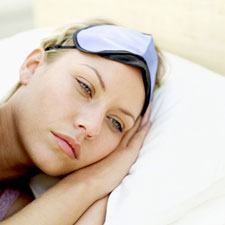 Though daylight saving time may seem like a small shift, it can have a tremendous impact on your sleep cycle. Are you one of the 40 million Americans that suffer from insomnia? Even if you don't feel that you have much trouble sleeping, the time change can have a negative impact on your well-being.
Mark Your Calendar
We're hosting an in-office Sleep Talk on March 19 at 6:00 p.m. We encourage our patients to bring a friend who isn't familiar with us yet. You'll both be entered into a raffle to win a copy of Why We Sleep: Unlocking the Power of Sleep and Dreams by Matthew Walker, Ph.D.
At our talk, we'll discuss a range of topics:
The ins and outs of the sleep cycle
Lifestyle factors that affect your sleep
Quick, easy tips for cultivating energy-boosting sleep habits
The Connection Between Chiropractic and Sleep
You might be wondering, what does chiropractic have to do with my sleep? We'll talk about a variety of subjects at our workshop to help you sleep better. But it's also essential to know that chiropractic may, indeed, help you get the rest you need. How? We focus on restoring the harmony to your central nervous system. When this system is relaxed and happy, you can get a better night's sleep.
Reserve Your Spot Today
It's exciting to have an extra bit of daylight after the cold, dark and rather dreary Pacific Northwest winter. Let's make sure you can make the most of it. Contact Devine Chiropractic today to register for our talk!