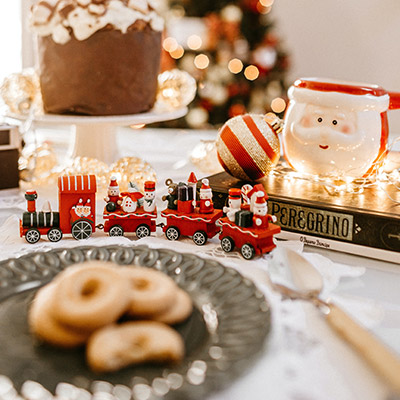 Many people look forward to the holiday season as a time to reconnect with friends and family however, for some it can increase stress and anxiety. Regardless of the reason, being able to manage stress and find ways to relieve stress are more important than ever during the holidays for your overall health and well-being.
Here are some ways that may help you manage stress this holiday season:
Proper Nutrition
So often we link flu season with the holidays but it's important to remember that we also tend to over-indulge in processed foods that don't support our immune systems. Consuming a well-balanced diet consisting of mainly whole foods as well as limiting alcohol intake is a great place to start to boost energy, mental clarity and overall health.
Daily Exercise
Movement is a major key to success in regards to healthy living. Resistance training, walking, running, yoga or trying a new sport are all great ways to get moving especially if you can enjoy the movement outdoors in the fresh air. If it's just too cold or rainy outside, there are plenty of exercises you can do in your living room — time to get creative and get your heart pumping!
Limit News/Social Media Platforms
Now more than ever it is easy to get caught up watching TV or scrolling social media for hours on end. Make a conscious effort to limit the time you spend on electronics and be mindful of the types of media you consume. Mental health is very important for managing stress — instead, find a new hobby, connect over board games with a loved one, or try a new recipe to share. These can help train your focus on more positive aspects of life and bring inner peace especially when you may be feeling extra stress. Chiropractic care can help manage stress by improving system function and reducing pain which allows you to focus your energy on things you enjoy most in life. Devine Chiropractic wants to be a part of your health team — Contact us today to see how we can help you!