The Devine Chiropractic Team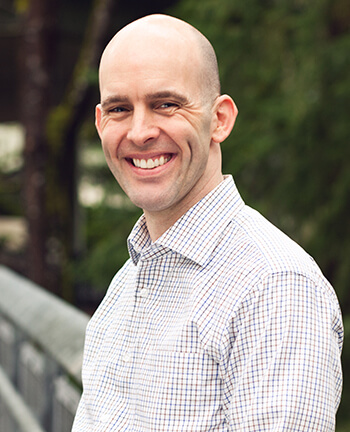 Dr. Jeff Devine | Chiropractor
For more than a decade, Dr. Jeff has provided traditional, research-based chiropractic care to families wishing to eliminate their pain and embrace a lifestyle of optimized wellness.
At Devine Chiropractic we welcome people from all walks of life: from babies and children to businesspeople and expectant moms.
We emphasize a gentle approach to care, with a particular emphasis on pediatric and prenatal chiropractic, and those suffering from auto accident injuries and migraines.
MEET DR. JEFF »

---
Jodi Black, NC | Wellness Coordinator/Office Manager
I am a lifelong east coaster new to the PNW. I live in SE Portland with my kids and am in love with all the new experiences the west coast has to offer.
I have a BA in History from University of Florida and additional certification in Holistic Nutrition from Bauman College of Holistic Nutrition and Culinary Arts. Upon moving to Portland I started my own Nutritional Counseling practice, Homegrown Health, LLC., where I guide my clients to adopt healthier eating habits to address their personal health goals and or health concerns. I embraced the opportunity to work at Devine Chiropractic as the Wellness Coordinator because the office philosophies espouse my own holistic approach to life.
My deep regard for wellness was spurred by personal need. My son has severe food allergies and autoimmune issues and when conventional medicine couldn't provide answers, we found success in modifying our diet and lifestyle habits. Because of my real-life experience, I am passionate about helping others achieve their health goals. I look forward to meeting you.
---
James Barr | Billing Director
Bio Coming Soon!
---
Yen-Ling Pan | Licensed Massage Therapist
I live, work, and thrive in the Portland Oregon area. I have travelled much of my life and lived in many areas of the world, but for the last ten years, I call Portland home for its beauty, its people, and its love for the outdoors. I enjoy backpacking and camping, learning about everything under the sun, and planning my next travel adventure.
I am a graduate of Universidad San Fransico de Quito (Ecuador) with a Doctorate in Medicine. I loved my life practicing in Ecuador's hospitals and in the Amazon rainforest as a medical intern. When I moved to Portland I decided to focus my healing power in a way that felt more effective in America. I wanted to help people help themselves. In 2014 I graduated from the East-West College of the Healing Arts and I have never felt more on point about what I want to do. I strive to create an environment where a person can be present and confident in themselves so that the only next logical step is restoration and healing.
---
Abby Kraft | CS
Bio Coming Soon!

Devine Chiropractic Team | (503) 245-8445