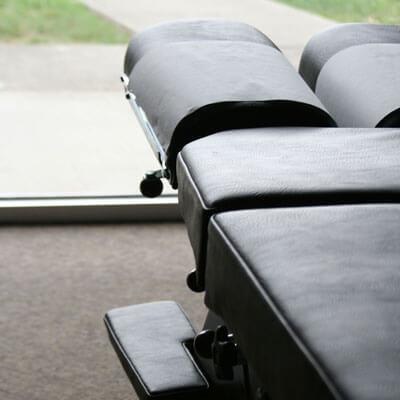 The American Chiropractic Association uses this month to raise awareness of the importance of chiropractic for whole-person, patient-centered, drug-free approach to health and wellness. Doctors of chiropractic nationwide encourage people to keep moving while striving for better overall function. 
If this past year has shown us anything, it's that humans were not designed for sitting long hours at poorly ergonomically designed "workstations"… aka the kitchen table, living room couch, or the bed. Even those that invested in suitable desks that convert to a standing position or top-of-the-line office chairs find themselves spending longer hours in Zoom calls now more than ever, rather than having meetings in-person. This applies to students too. Many students (and their parents) had to adapt to online learning for hours on end every day which limited healthy movement throughout the day. This lack of movement and/or poor posture can lead to pain due to improper joint motion and muscle tension as well as unhealthy weight gain. 
Chiropractors stand behind the philosophy that movement is key to living well. And healthy movement is even better. Learning how to move your body and teaching your nervous system new patterns to better adapt to your environment will improve physical health leading to improved mental health too! Studies show that people who exercise regularly report higher feelings of overall well-being and positive outlook during challenging times compared to those who don't.
While the chiropractic adjustment is not designed to instantly make you feel better, although oftentimes it does, it is meant to help you heal better. Your chiropractor will share the benefits of consistent adjustments, proper movement, ideal posture, ways to avoid injury and how to incorporate a wellness mindset into your daily life.