Prenatal Chiropractor in Beaverton
Moms-to-be Love Our Gentle Care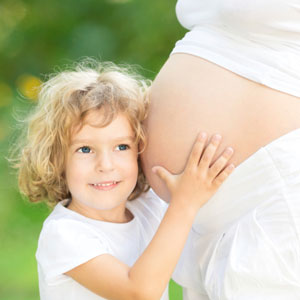 Pregnancy can be an exciting event, but it can also be uncomfortable. Many women struggle with various unpleasant symptoms during this time, including back pain, reflux, constipation, sciatica, hip pain, morning sickness and debilitating fatigue.
Medications and other conventional therapies are often not safe for expectant mothers. Fortunately, natural treatments like chiropractic care can help women stay healthy and full of vitality. Devine Chiropractic can help you in receiving the compassionate and unique care you need during this special time in your life.
Benefits of Prenatal Chiropractic Care
Our office provides the outstanding benefits of the Webster Technique, a gentle therapy that offers optimal balancing of the pelvic structures during pregnancy. This technique not only reduces many of the symptoms referred to above but also offers these benefits:
A decreased need for outside intervention during the birthing process
Improved immune function for Mom and Baby during pregnancy
Optimal positioning of the baby in the womb
Reduced risk of injury to the mother and infant during labor and delivery
Shorter delivery time
Optimizing Pregnancy
We offer our moms-to-be comfortable spinal adjustments on specially designed tables to ensure their comfort. Nutritional counseling, prenatal massage therapy and therapeutic stretches and exercises are also available to optimize the entire pregnancy experience. As your prenatal chiropractic specialists, we can help you to maintain your natural good health and vitality during pregnancy and delivery.
Contact us today for a convenient appointment!

Prenatal Chiropractor Beaverton, Raleigh Hills OR | (503) 245-8445