Community Links: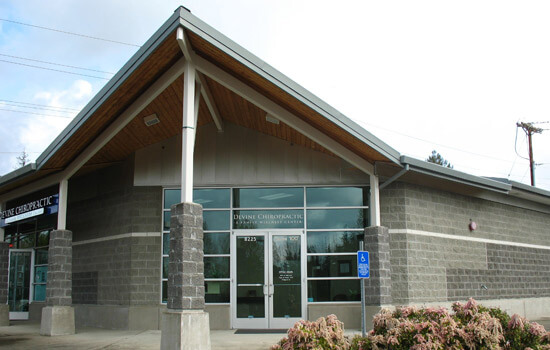 Eat Wild: A site dedicated to providing a list of restaurants, markets, stores, and buying clubs in Oregon that provide a healthy, safe alternative option.
Real Milk: The "what, where, and why" of the milk industry and why the campaign for real milk has reached the USA-a call for the return to the great traditions of our ancestors.
Environmental Working Group: At EWG, our team of scientists, engineers, policy experts, lawyers and computer programmers pores over government data, legal documents, scientific studies and our own laboratory tests to expose threats to your health and the environment, and to find solutions. Our research brings to light unsettling facts that you have a right to know.
Cosmetics Database: An amazing resource and an easy way to check out the products that you use every day on your skin (soap, shampoo, toothpaste, makeup, etc.)!
Adrenal Fatigue:  A site with great resources about this issue that affects millions of Americans! Great information that helps you learn about and relieve adrenal fatigue.
Organic Consumers Association: The Organic Consumers Association (OCA) is an online and grassroots non-profit 501(c)3 public interest organization campaigning for health, justice, and sustainability.We are the only organization inthe US focused exclusively on promoting the views and interests of the nation's estimated 50 million organic and socially responsible consumers.
Physicians for Social Responsibility: Guided by the values and expertise of medicine and public health, Physicians for Social Responsibility works to protect human life from the gravest threats to health and survival. PSR is the medical and public health voice working to prevent the use or spread of nuclear weapons and to slow, stop and reverse global warming and toxic degradation of the environment.
The Weston A. Price Foundation: The Weston A. Price Foundation is a nonprofit, tax-exempt charity founded in 1999 to disseminate the research of nutrition pioneer Dr. Weston Price, whose studies of isolated non-industrialized peoples established the parameters of human health and determined the optimum characteristics of human diets. Dr. Price's research demonstrated that humans achieve perfect physical form and perfect health generation after generation only when they consume nutrient-dense whole foods and the vital fat-soluble activators found exclusively in animal fats.


Books to Read:
Nourishing Traditions by Sally Fallon
The Acid Alkaline Diet by Dr. Christopher Vasey
Adrenal Fatigue: The 21st Century Stress Syndrome by James Wilson DC ND Ph D
Chiropractic Research:

For Vaccine Information:
The National Vaccine Information Center
The National Vaccine Information Center (NVIC) is a national charitable, non-profit educational organization founded in 1982. NVIC launched the vaccine safety and informed consent movement in America in the early 1980's and is the oldest and largest consumer led organization advocating for the institution of vaccine safety and informed consent protections in the public health system.
The NVIC is dedicated to the prevention of vaccine injuries and deaths through public education and to defending the informed consent ethic in medicine.
As an independent clearinghouse for information on diseases and vaccines, NVIC does not advocate for or against the use of vaccines. We support the availability of all preventive health care options, including vaccines, and the right of consumers to make educated, voluntary health care choices.
The International Medical Council on Vaccination
The International Medical Council on Vaccination is an association of medical doctors, registered nurses and other qualified medical professionals. The purpose of the Council is to counter the messages asserted by pharmaceutical companies, the government and medical agencies that vaccines are safe, effective and harmless. Their conclusions have been reached individually by each member of the Council, after thousands of hours of personal research, study and observation.

Community Links Beaverton | (503) 245-8445