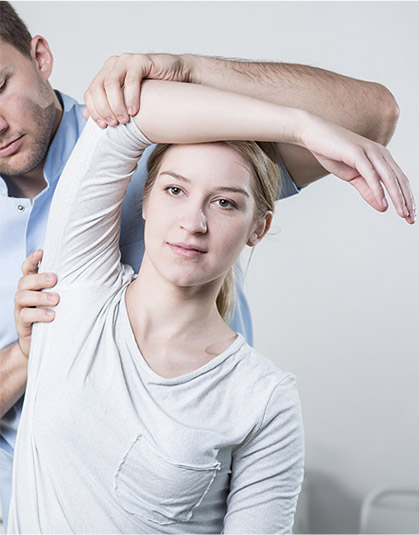 Feel Great at Devine Chiropractic
Beaverton Chiropractor Dr. Jeff Devine offers a traditional, research-based chiropractic approach in helping his patients to feel their best. The mission of Devine Chiropractic is to provide their practice members with an unlimited potential for health and vitality through the core values of physical, biochemical and psychological health. He welcomes community members from all walks of life, from newborns, babies and children to moms, dads and grandmas.
Eat Well, Move Well, Think Well
These are the foundational principles that drive our practice and have created successful patient outcomes for over a decade. In addition to our consistent and reliable approach to pain elimination, we also offer massage therapy, soft tissue mobilization and auto accident injury care.


Our Practice Is Patient-centered
Because we welcome so many families to our practice locations, we strive to provide an oasis of comfort and care. Here, kind words and supportive attitudes are the norms. Here are some of the other unique aspects of our practice:
We're here to help you improve the quality of your life, reduce your pain and increase your zest for life. You can always count on us to do whatever it takes to help you heal quickly and efficiently. Contact us today for an appointment with our Chiropractor Beaverton.
CONTACT US

Chiropractor Beaverton, Raleigh Hills, and SW Portland