Meet Dr. Jeff Devine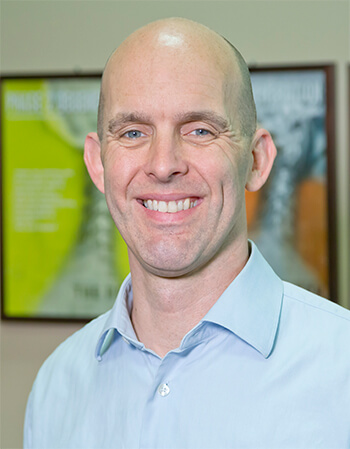 For more than a decade, Dr. Jeff has provided traditional, research-based chiropractic care to families wishing to eliminate their pain and embrace a lifestyle of optimized wellness. At Devine Chiropractic we welcome people from all walks of life: from babies and children to businesspeople and expectant moms. We emphasize a gentle approach to care, with a particular emphasis on pediatric and prenatal chiropractic, and those suffering from auto accident injuries and migraines.
A Palmer Graduate
Dr. Jeff received his Doctor of Chiropractic degree from Palmer College of Chiropractic in San Jose, California in 2001.
Since that time, he's taken hundreds of hours in postgraduate training and is a Webster Technique practitioner certified through the International Chiropractic Pediatric Association (ICPA).
Wellness has nothing to do with treatment; care based on symptoms should be called sickness care, and that's okay when you're sick. But true wellness is about a body that isn't hampered by spinal misalignment, poor diet, too many drugs and damaging thoughts."
The Definition of True Health
For more than 100 years, the message of chiropractic has been that to experience optimized wellness, we must consider three factors:
Physical health
Biochemical health
Psychological health
This philosophy is what drew me to becoming a chiropractor. I've learned over the years that the power of the body far outreaches what we give it credit for. It needs no help to perform properly, but it does require that there be no interference.
Family Life
Dr. Jeff continues to adhere to the chiropractic principles of true wellness potential. He and his wife Cindy and their three children (Lily, Gemma and Alder) exercise regularly, spend time in the outdoors, have an enormous organic garden that they lovingly tend, and get adjusted on a weekly basis. Even though they live in the city, they're passionate about growing their own food and eating a balanced diet.
We'd love to welcome you to our family-friendly clinic. We have the tools and expertise to make a difference in your life, and will even assist you in lifestyle modification if you need that extra help. Contact us today for a convenient appointment!

Dr. Jeff Devine | (503) 245-8445